Posted on: February 12, 2016 at 11:21 am
Last updated: March 16, 2016 at 8:07 pm
Serve this paleo apple crisp recipe with a cup of hot tea and a dollop of coconut cream with a little maple syrup. It makes for the coziest of desserts.
Do you have apples that you need to use up? This apple crisp recipe tastes just like apple pie without all the work of making a crust. This paleo version of a traditional apple crisp can make use of any stray apples you have. I used gala apples in this recipe, but granny smith would be spectacular as well. If you don't have coconut sugar, feel free to sub in honey or maple syrup. If you want a real treat, add some pecans to the topping. Yum!
Note: The topping for the crisp tends to cook faster than the filling, so keep an eye on it as it cooks. If you see that the top is browning too quickly, simply cover it with a bit of foil. That way the apples still bake fully and the topping doesn't burn!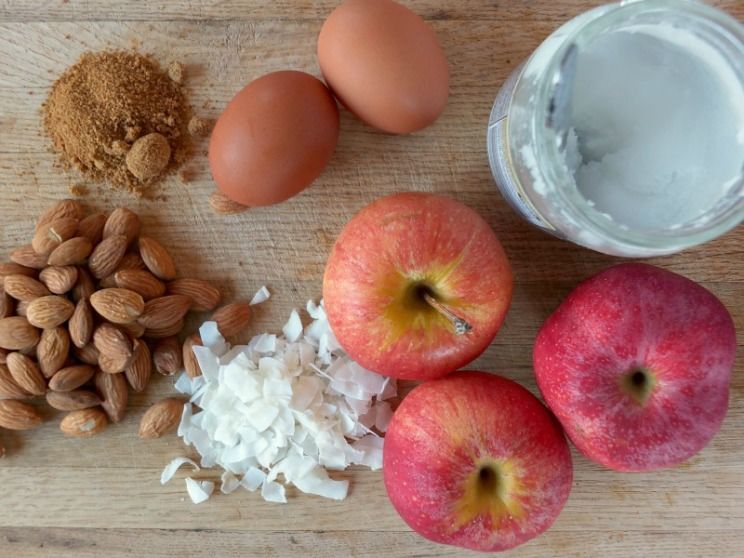 Paleo Apple Crisp
Prep Time:20 minutes
Cook Time:1 hour
Yield:6 servings
Ingredients:
5 apples, peeled and sliced
2 T plus 1/4 cup coconut sugar, divided
1 t plus 2 teaspoons cinnamon, divided
1 cup raw almonds
1 cup unsweetened coconut flakes
2 T coconut flour
3 T coconut oil, melted
1 egg
How To Make It
1. Preheat oven to 350°F.
Claim Your FREE Copy of The Easy 5-Ingredient Ketogenic Diet Cookbook Now!
2. Place the apples in a small casserole dish and toss them with 2 tablespoons coconut sugar and 1 teaspoon cinnamon.
3. Chop the raw almonds and add to a mixing bowl.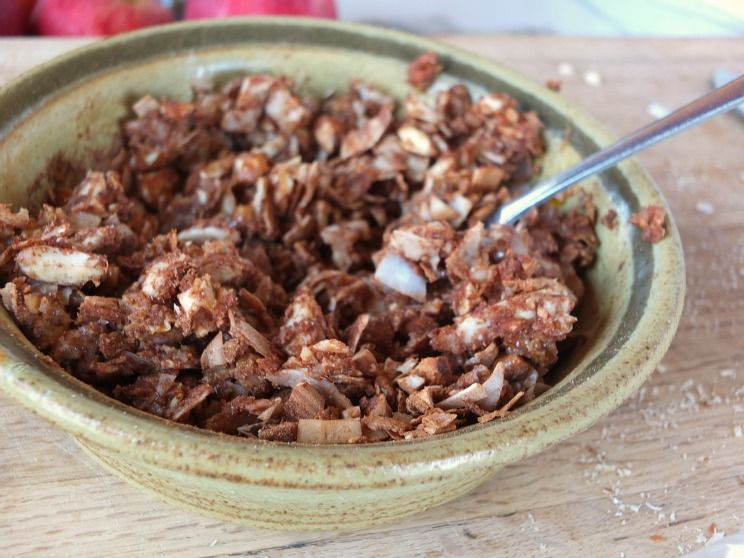 4. Add the coconut, 2 teaspoons cinnamon, 1/4 cup coconut sugar, egg, and coconut oil to the bowl.  Mix well.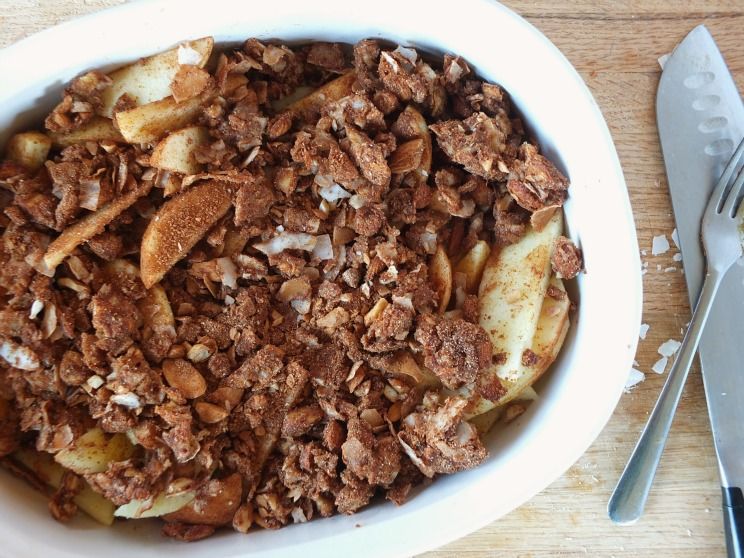 5. Crumble over apples.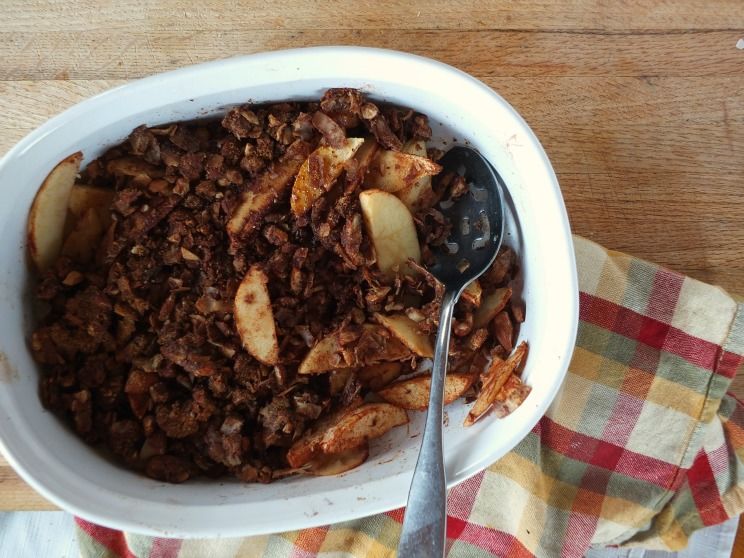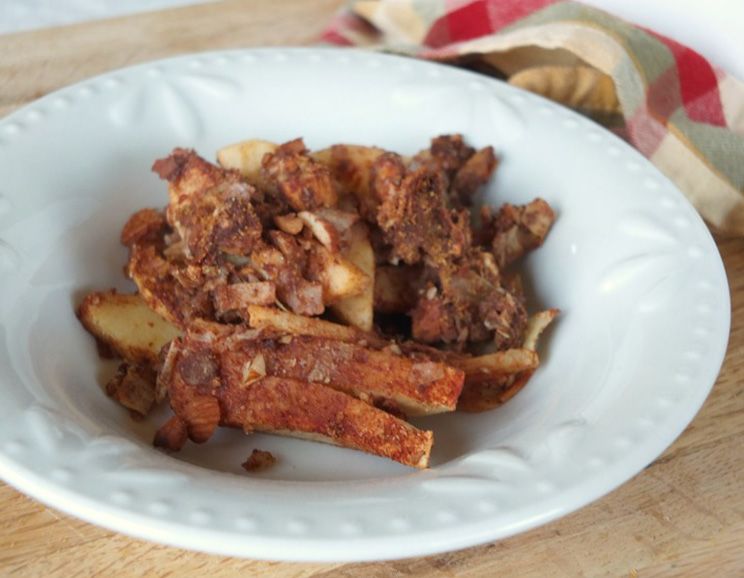 6. Bake for 50-60 minutes, or until apples are tender.  Cover with foil if the topping starts to brown too quickly.
This article was republished with permission from blog.paleohacks.com.
Image Sources: 
http://blog.paleohacks.com/wp-content/uploads/2015/12/apple-crisp1.jpg
http://blog.paleohacks.com/wp-content/uploads/2016/01/apple-crisp7.jpg
PaleoHacks
Health Expert
We're here to give you the tools to move better, eat smarter and live the best version of yourself. On Paleohacks, you'll discover realistic advice about your health, easy recipes with real food, and exercises focusing on natural movement. What you do with that knowledge is up to you. We're just here to help you make the best, healthiest decision. So here's to you and moving forward.
Products We Love
A quick note from our founders
Claim Your FREE Copy of The Easy 5-Ingredient Ketogenic Diet Cookbook Now!
Discover 131 delicious fat-shredding keto recipes inside this special edition of this New York Times bestseller… plus more. And today we're GIVING it away 100% FREE!
Related Articles