Serve this paleo apple crisp recipe with a cup of hot tea and a dollop of coconut cream with a little maple syrup. It makes for the coziest of desserts.
Do you have apples that you need to use up? This apple crisp recipe tastes just like apple pie without all the work of making a crust. This paleo version of a traditional apple crisp can make use of any stray apples you have. I used gala apples in this recipe, but granny smith would be spectacular as well. If you don't have coconut sugar, feel free to sub in honey or maple syrup. If you want a real treat, add some pecans to the topping. Yum!
Note: The topping for the crisp tends to cook faster than the filling, so keep an eye on it as it cooks. If you see that the top is browning too quickly, simply cover it with a bit of foil. That way the apples still bake fully and the topping doesn't burn!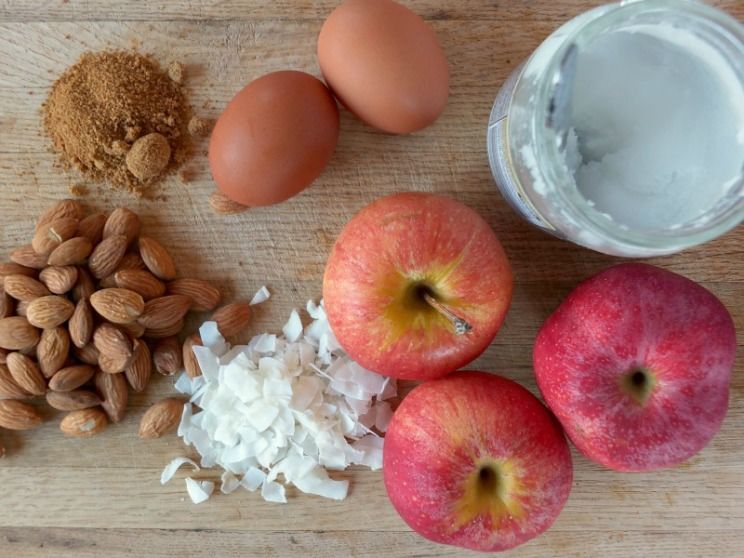 Paleo Apple Crisp
Prep Time:20 minutes
Cook Time:1 hour
Yield:6 servings
Ingredients:
5 apples, peeled and sliced
2 T plus 1/4 cup coconut sugar, divided
1 t plus 2 teaspoons cinnamon, divided
1 cup raw almonds
1 cup unsweetened coconut flakes
2 T coconut flour
3 T coconut oil, melted
1 egg
How To Make It
1. Preheat oven to 350°F.
2. Place the apples in a small casserole dish and toss them with 2 tablespoons coconut sugar and 1 teaspoon cinnamon.
3. Chop the raw almonds and add to a mixing bowl.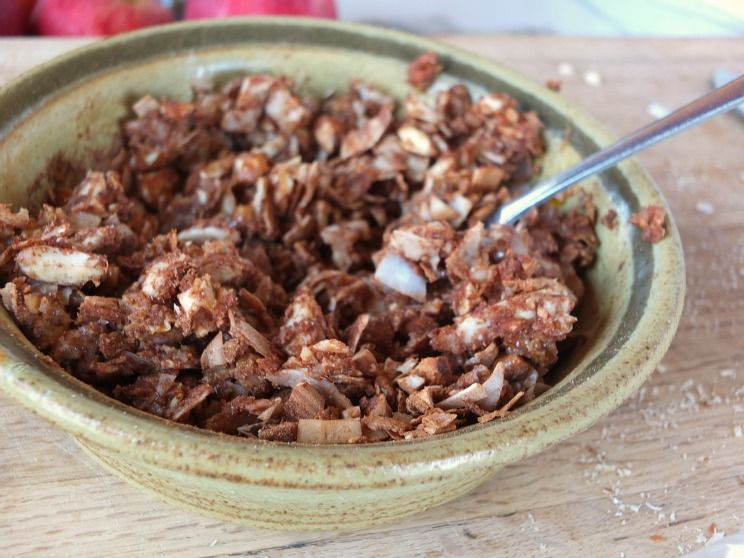 4. Add the coconut, 2 teaspoons cinnamon, 1/4 cup coconut sugar, egg, and coconut oil to the bowl.  Mix well.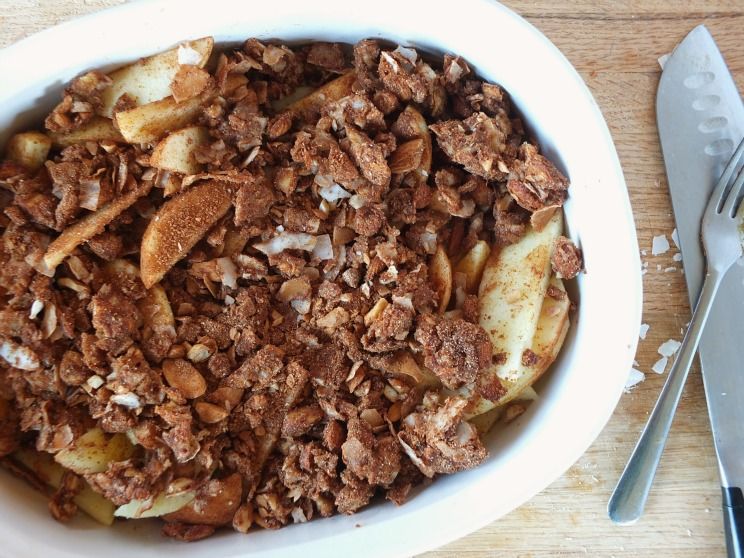 5. Crumble over apples.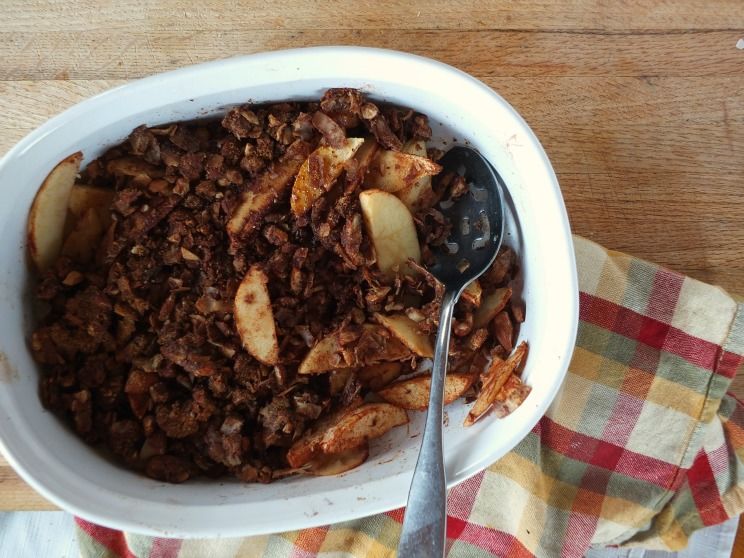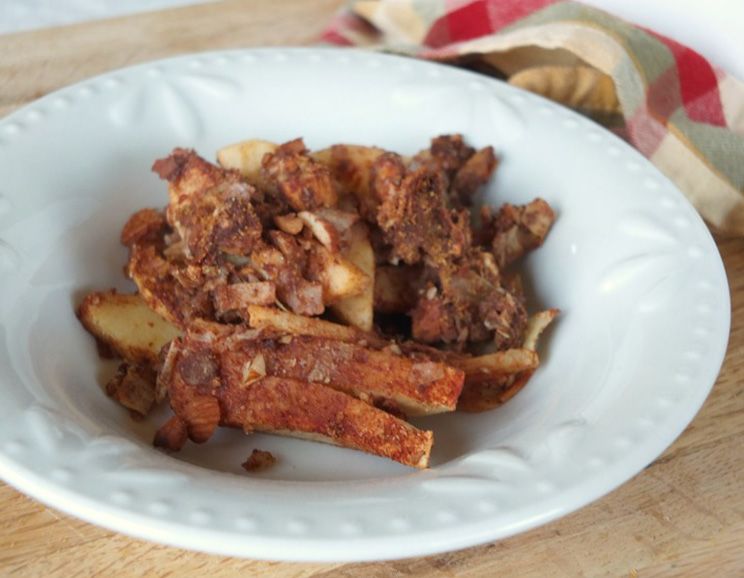 6. Bake for 50-60 minutes, or until apples are tender.  Cover with foil if the topping starts to brown too quickly.
This article was republished with permission from blog.paleohacks.com.
Image Sources: 
http://blog.paleohacks.com/wp-content/uploads/2015/12/apple-crisp1.jpg
http://blog.paleohacks.com/wp-content/uploads/2016/01/apple-crisp7.jpg
A Special Message From Our Founders
Over the past few years of working with health experts all over the world, there's one major insight we've learned.
You don't have to rely on expensive medications for the rest of your lives.
Most health problems can often be resolved with a good diet, exercise and a few powerful superfoods. In fact, we've gone through hundreds of scientific papers and 'superfood' claims and only selected the top 5% that are:
Backed by scientific research
Affordable
Simple to use
We then put this valuable information into the Superfood as Medicine Guide: a 100+ page guide on the 7 most powerful superfoods available, including:
Exact dosages for every health ailment
DIY recipes to create your own products
Simple recipes
This offer is only available until December 31st, 2017. Make sure to grab your copy before the offer runs out.
Products We Love
Related Articles
More from PaleoHacks