Posted on: September 7, 2015 at 12:34 pm
Last updated: September 15, 2017 at 2:21 pm
Rosemary is one of those herbs you've always had around the house. Probably dried and stuffed in a glass bottle somewhere. A bit of rosemary accompanies most meat dishes, like lamb, roast, or even pork chops.
It's great to keep around the house in fresh variety too – it looks like a little Christmas tree if you groom it right. Not to mention leaving it in the kitchen by a window is a great way to make your home smell like heaven all year long. Plus, you'll know your herb is totally organic – because hey, you're all about organic.
But did you know rosemary is more than just delicious? There are all sorts of things you can do with rosemary.
Injuries
1. Rosemary is a great antiseptic. Externally applying rosemary oil (recipe below) to your burns, scraps, stings, bites, or cuts can prevent infection.
2. Rosemary also speeds healing of deep bruises by stimulating blood flow to the area. Clearing away the pooled blood beneath the skin that causes the bruised appearance. If you bruise easily (like me!) this can be an absolute blessing.
Health
3. Rosemary oil applied externally in can increase blood flow, meaning that it stimulates your blood to move through your body, helping with the moodiness caused by low blood pressure, muscle pain, and if you have Raynaud's Phenomenon, return circulation to your fingers and toes.
4. The additional blood circulation can help your liver detox.
5. Rosemary can help aid proper digestion, so if you have flatulence after eating or develop headaches after certain foods, eating a bit of rosemary herb or brewing it as a tea can ease any internal discomfort after eating.
Appearance
6. Rosemary can be used a number of ways to improve appearance. Rubbing the oil on your face can eliminate acne, and has been reported to tighten skin. Rosemary oil can also help treat eczema.
7. If you suffer from dandruff, lice, or hair loss, rosemary infused vinegar can solve those problems with very little effort on your part. Leaving rosemary vinegar (recipe below) to sit on hair for thirty minute can clear your problems within a few days.
Recipes:
After Workout Shower Boost
Pick an unscented shower gel and mix six drops of rosemary, six drops of pine, and twelve drops of lemon into the bottle. Shake well. This will ease muscle pain post workout. OR it can give you one wicked senses boost to get through your very, very long workday.
Rosemary Vinegar
Perfect for the 'no poo'er who suffers from dandruff – take an ounce of fresh or dried rosemary (or five drops of the essential oil) and add it to 4 cups of cider vinegar. If you go the herbal way (not oil) leave the mixture in a cool, dark place for two weeks. Try and give it a shake every other day. Put that in a bottle and use it to clear your hair of dandruff.
For intense dandruff or hair loss, put two or four tablespoons on your scalp. Let it sit for half an hour.
For lice, swap three of the rosemary drops for tea tree oil. Let it sit in hair. Apply morning and night for a week to make sure the lice is gone.
Rosemary Oil
Rosemary oil is used for acne, injuries, bruises, circulation or any external application of rosemary. Per one cup of carrier oil (grapeseed, jojoba, coconut, sweet almond…) add two or three drops of essential oil and rub gently over afflicted areas. When applying to face, rinse off with warm water after ten minutes.
NOTE: External application of rosemary should be avoided by pregnant mothers as increased circulation can lead to miscarriage.
Shealy, C. Norman. MD. PhD. The Healing Remedies Sourcebook: Over 1, 000 Natural Remedies to Prevent and Cure Common Ailments. Haper Publishing. 1998. Print.
Image Source: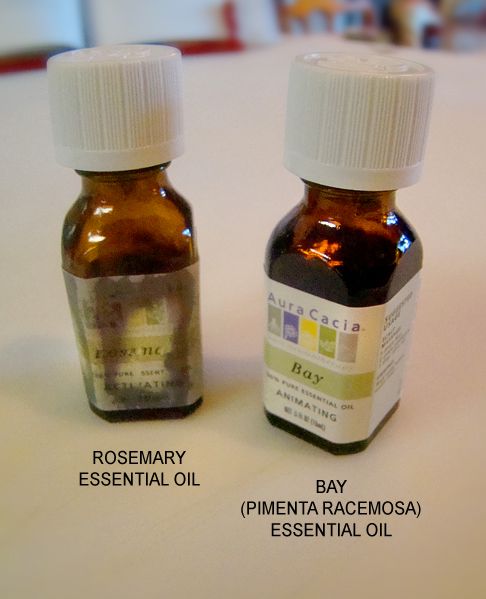 http://www.naturallyloriel.com/wp-content/uploads/2015/02/DIY-rosemary-infused-coconut-oil-hair-treatment-straining-rosemary-naturally-loriel-683×1024.jpg
http://thetreatmentherbs.com/wp-content/uploads/2014/09/rosemary.jpg
The Hearty Soul
Health Network
We believe in using natural ingredients to be as healthy as possible. We believe dieting will never work as well as a lifestyle of healthy habits will. We believe you can treat pain and disease without relying on addictive drugs. We believe being happy is a big part of a healthy life.
Products We Love
A Special Message From Our Founders
Over the past few years of working with health experts all over the world, there's one major insight we've learned.
You don't have to rely on expensive medications for the rest of your lives.
Most health problems can often be resolved with a good diet, exercise and a few powerful superfoods. In fact, we've gone through hundreds of scientific papers and 'superfood' claims and only selected the top 5% that are:
Backed by scientific research
Affordable
Simple to use
We then put this valuable information into the Superfood as Medicine Guide: a 100+ page guide on the 7 most powerful superfoods available, including:
Exact dosages for every health ailment
DIY recipes to create your own products
Simple recipes
Grab your copy before the offer runs out!
Related Articles